Showmax packs a political punch with thrilling drama series packed with some real-life sagas raging from Kenyan political drama series County 49 and The Republic just to mention a few.
Take a look and journey with me………..
Bwatele is Kenya's fictional 49th county and one that is hugely important to the country because it's one of the biggest economic centers… for those who's in power. If you have little to nothing in your purse, you're on your own. The cost of living has spiraled out of control, which means access to resources is restricted to those who have money.
And the only way to get money is to be involved with government officials – under the table. Tender trickery is the ticket as people swindle their way into ministers' inner circles to get access to lucrative contracts and power. And we all know what they say about power and corruption: absolute power corrupts absolutely…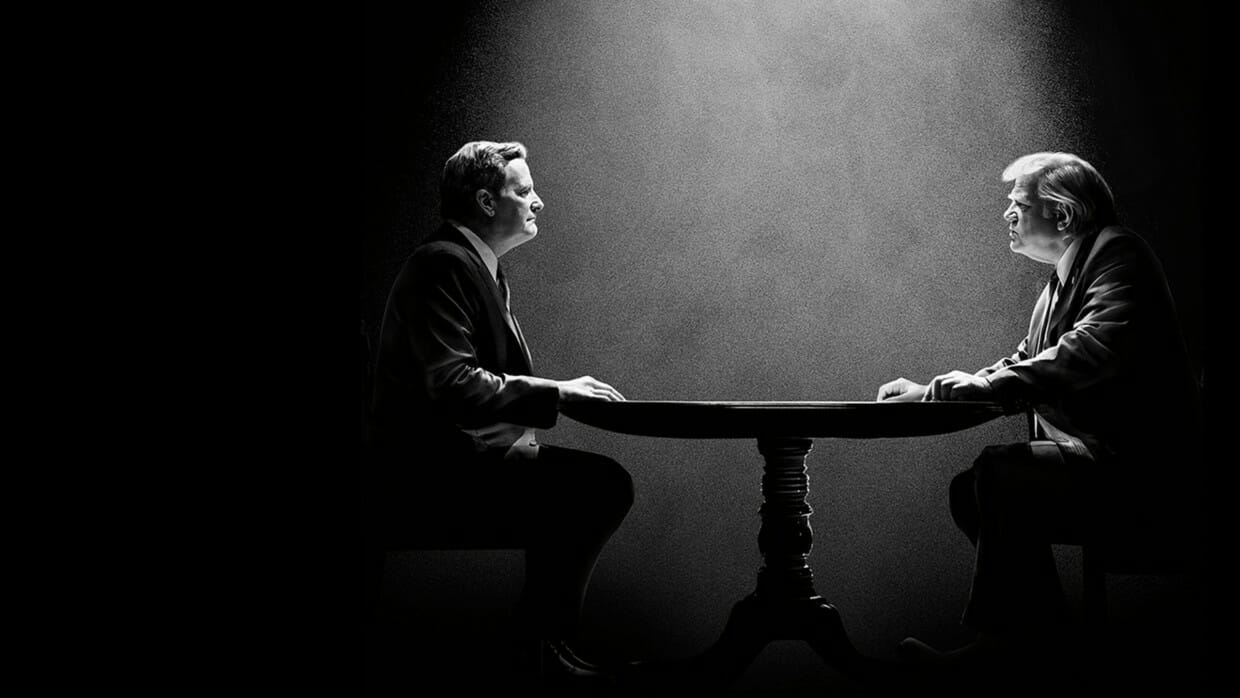 Jeff Daniels has a genius for performance – particularly when playing complex, brilliant thinkers. Dumb And Dumber he is not. In this two-episode biographical drama, he plays FBI Director James Comey, who goes head to head behind the scenes with then-Presidential candidate Donald Trump (played with eerie accuracy by Brendan Gleeson) in the run-up to the 2016 US elections.
Gleeson's Trump is a monster of malice on the debate stage, and The Comey Rule uses his real-life speeches verbatim, to deliver dialogue so outlandish that you have to do a double-take to believe what you're hearing. Trump attacks his rivals with below-the-belt comments, makes fun of their personal tragedies, and runs the most underhanded campaign in modern US Presidential history.
But the show reveals that behind closed doors, the power-hungry businessman is equally likely to lash out at anyone who dares stand in his way or tell him that he's wrong. And heaven helps those who tell Donald Trump that his investigations into rival candidate Hilary Clinton are breaking the law, or that aligning himself to the Russians is a bad idea…
Before Trump, Jeff Daniels sharpened his wit in this three-season political drama series, set at the fictional ACN TV news channel. He plays political analyst and news anchor Will McAvoy, who knows exactly how to tell a story. With an encyclopedic knowledge of current affairs, politics and history, Will is able to challenge experts on just about any topic.
The trouble for Will starts when he's speaking at a local college and is asked "What makes America great?" (a prescient nod to Donald Trump's "Make America Great Again" campaign slogan). Instead of adopting his usual neutral stance, Will tells his audience that America is, in fact, not great anymore, which creates outrage, furore and pearl-clutching.
What makes the 25 episodes utterly addictive is that aside from the political talk (and there's lots), the series explores the human lives of TV's talking heads as Will and his colleagues at ACN try to survive the messy clash between their personal and professional lives. There's also a glorious look into the workings of a newsroom, from breaking news in social media (like the Boston Marathon bombings), to pitching news stories during a team meeting, in this heavily underrated series.
This local drama series follows South Africa's first female president, the no-nonsense, straight-shooting Lufuno Zandile Mulaudzi (Florence Masebe). She's not just making history as a woman president; she's determined to clean up her government as well as the country she's leading. But like any politician, Madam President is up against the wall as she takes one step forward and three steps back. She has to deal with everything from crooked tender deals, to backstabbing ministers and rampant crime.
But that's not going to get her down. If anything, this drama series is inspirational and aspirational – people should be inspired to do good and fight for what's right in this world, but at the same time we shouldn't let anyone hold us back from achieving our dreams.
Also look out for big-name local stars on the cast like Seputla Sebogodi, Hlomla Dandala as the Vice President, Clementine Mosimane (from the Black Panther superhero Marvel movies), with Warren Masemola and Siyabonga Twala.
Jon Bernthal gives a powerhouse performance in this miniseries based on reporter Justin Fenton's non-fiction book of the same name. He plays Sergeant Wayne Jenkins from the Baltimore Police Department's Gun Trace Task Force… who also happens to be the main figure being investigated for fraud and corruption. It's a dark, intense look into the world of organized crime and how it can infiltrate (and corrupt) those who're sworn to protect society.
It's set in 2015 and starts with a task force getting info about a drug dealer they've been looking for. But when they get to his apartment, someone else from law enforcement has beaten them there – but why? It has something to do with police connections, cops being on the take and turning a blind eye to illegal behavior… and possibly worse. Flashbacks reveal Jenkins's intro to both his profession as a cop, and how he was bought off by criminals, culminating with his arrest and conviction alongside eight of his fellow officers. Fans of The Wire will love this show, which was produced by the same team behind the long-running HBO hit series, also set in Baltimore.
Donate to vuminews.com